Vita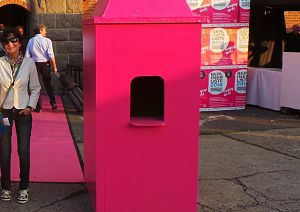 Since 02.2017 Member Association of Berlin Artists (VBK)
2010 - 12 Distance learning painting at Hamburg Academy, diploma
1981 - 86 Studied at the State University of Yaroslavl, diploma mathematician
1964 Born in Montschegorsk / Russia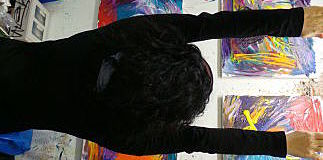 Exhibitions 2016
Brut Interstellar / Space time, ART F 200, Berlin
Brut Interstellar / Elementares, gallery Spandow, Berlin
Cosmic Trio, Propeller gallery, Toronto (Canada)
Obsessions, gallery at Gendarmenmarkt, Berlin
Art Boulevard 2016, Berlin
Cosmic Twins I, you me gallery, Hamilton (Canada)
Flags, Toscana Hall Weißensee, Berlin
home
Previous
Next
My History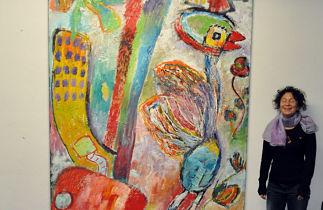 As every blossom wilts and every youth
Yields to age, so blooms every step of life,
So too blooms every wisdom and every virtue
In its time and may not last forever...
In every beginning lives a magic,
Protecting us and helping us to live.
Hermann Hesse «Steps»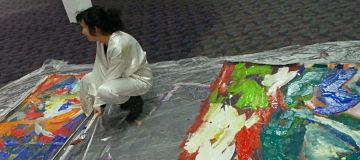 I was a diploma mathematician working as a computer programmer in Russia and had one dream twice, where i was told I have to paint. I got private trainings by an professional artist in Berlin and studied painting in the "Hamburger Akademie".

I think, Life is so interesting, because in her dreams can come true.
home
Previous